Cod and Haddock Fishing Charters out of Gloucester, MA
A typical catch can vary greatly with each charter. Each days catch varies with the effort of each group, fishing conditions and the amount of cod and haddock in the area for that day. As observed, it is always 2 fishermen within the charter group that catch 80% of the fish, with that said pay close attention to what your neighbor is doing and pay close attention to what we tell you before we arrive at the fishing grounds and you can help add to the catch. We fish almost every day and know what will work best for you.
Due to current cod regulations, each person can no longer bring cod home. You can take 15 haddock per day – per person – on our cod and haddock fishing charters (120 total haddock per day on the boat) but there will be plenty of catch and release cod and an occasional catch and release halibut.
The best cod and haddock fishing months are April through June but we fish for them year round. Although they are here through the summer and fall, dogfish are very thick which makes for difficult fishing during those times. April through the first two weeks of June is usually spectacular jigging with many double headers for the beginning of the trip and then off to the haddock grounds to load up on coolers full haddock if your arms are not too tired. This is the best time to book your cod and haddock charter for the best results.
Gloucester Massachusetts is centrally located to some of the most productive Cod and Haddock Fishing grounds that New England has to offer.  Gloucester is the perfect choice for your cod and haddock fishing charter due to the close proximity to all of the North, East and South fishing grounds in the New England area which include Jeffries Ledge, Tillies Bank, Stellwagen Bank, and Cape Cod Bay just to name a few.  Gloucester is in the middle of all the productive waters of New England which equates to the shortest ride out of any port, which means more time cod and haddock fishing and more choices of fishing grounds to choose from.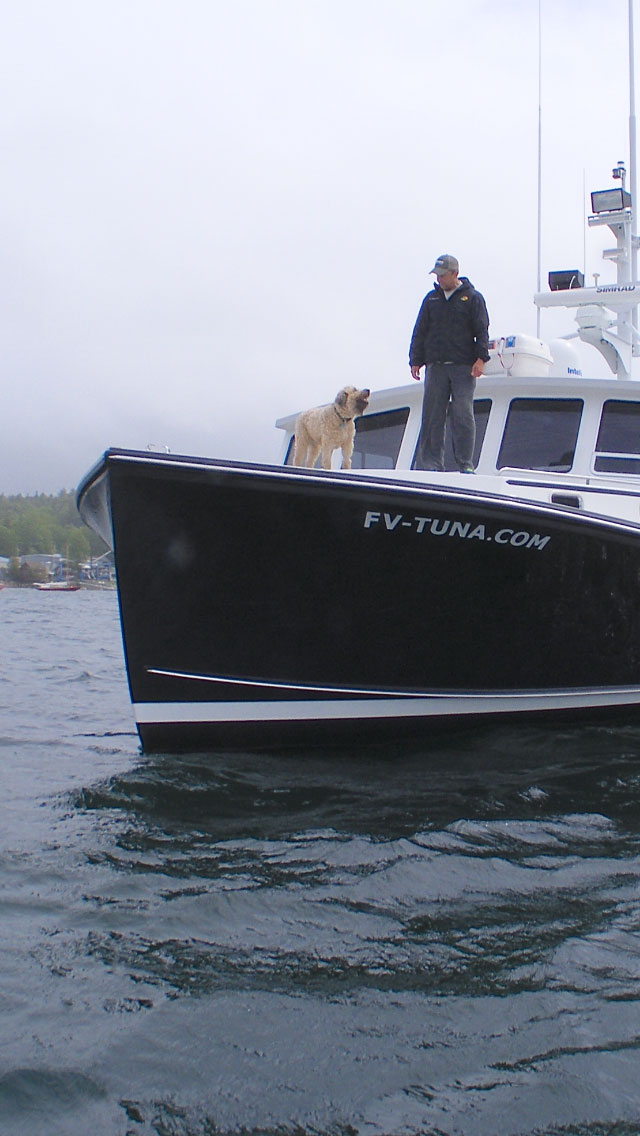 What To Expect On Cod and Haddock Fishing Charters
A typical cod and haddock fishing charter begins with a 6am departure or a time of your choice and arrive back at the dock at the allotted time. On many cod and haddock charters, we arrive back at the dock by noon with more fish than we can handle, with sore arms and overstuffed coolers.  All cod and haddock fishing charters are 6 hours (3/4 day), 8-9 hours (full day) or 11 hours (marathon day) for our hardcore fishermen.  Travel times are always short from the port of Gloucester with times averaging between .5 to 1.5 hours to any of the many rich fishing grounds listed above.  No other port in New England can offer you such short ride times to so many different fishing grounds.
To book today email at tuna.comcharters@yahoo.com
For rates visit our Charter Pricing