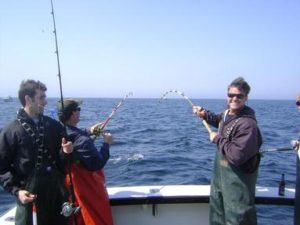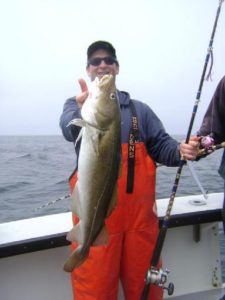 We had Mikey and crew from Atlantic Highlands NJ back up again for their two day anual trip. A slow pick to start the morning not finding too much to set up on and then a short ride to some deeper water and the machine was lit up! Down to the bottom and it was lock and load with all big cod, pollack and many doubles to add.
Just fantastic fishing on the TUNA.COM once again, today we just added big fish to the mix. Back out with the same crew again in the morning!
We still have days open and keep in mind as many think, this is not just a spring fishery, but we catch cod all summer long.
Giant tuna are officially here!!!