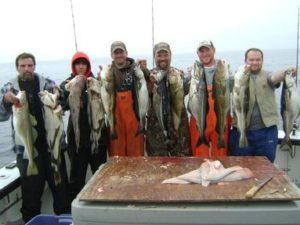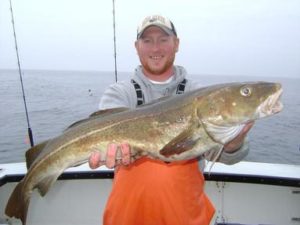 Today was much a repeat of yesterdays trip with about 50 pounds more fish, for a total of 900 pounds of a mix of cod and pollack.
We had excellent non-stop fishing for about 3 hours and then a good pick for the rest of the day, with most drifts always producing fish.
The largest cod was about 15 pounds and about the same for the pollack.