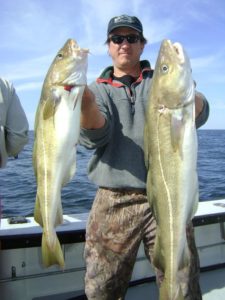 Great weather and great fishing was what it was all about today. The morning blitz started out with slammer pollack coming in the boat steady followed by a pick of small market cod with a lot of throw-backs.
The day ended with about 850 pounds of cod and pollack for the table! Tomorrow should be another good day.
We still have just a couple openings for the month and the big bluefins should be here any day.